Brad Nickerson
President
Brad Nickerson was born in New Brunswick, and built a retirement home on Grand Lake. He is passionate about understanding and improving our watershed ecosystem.
Hazen Hughes
Secretary
"I have owned property on the Grand Lake for 55 years. I am very interested in maintaining a clean and safe environment for the future."
Peter Davidson
Treasurer
Peter Davidson has a summer cottage on Grand Lake and is interested in the preservation of water quality as well as flood damage mitigation.
Brad Longard
Brad Longard runs a small farm in Waterborough, N.B. where he and his family have lived since 2016. They care deeply about environmental issues, and value a community-oriented approach to managing the watershed.
Jennifer McPhail
Jennifer McPhail is a proud New Brunswicker and a fourth generation cottage owner on Grand Lake. She wants to preserve our waterways so that four generations from now, her family will still be enjoying Grand Lake.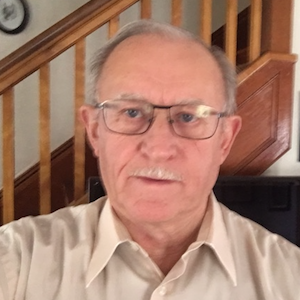 Neil Orchard
"I was born in Waterborough, and have been a resident here since 2010. Our family lived in Islandview (Fredericton) for 40 years. We liked Fredericton, but always looked forward to getting to our cottage on Wiggins Cove. I am pleased to be part of this Association."
John Yauss
"The Jemseg Grand Lake Watershed area is a treasure that offers year round access to all types of recreational activities.  I am pleased to be involved with the protection and preservation of one of the most beautiful sites in Atlantic Canada."