2020 field season
With assistance from the N.B. Alliance of Lake Associations and our committed Association volunteers, we completed our 2020 volunteer water quality monitoring activities at six sites in the Grand Lake area.  The yellow markers in the image below shows the locations of these sites.
Each site was visited four times by two teams, a north team and a south team of volunteers.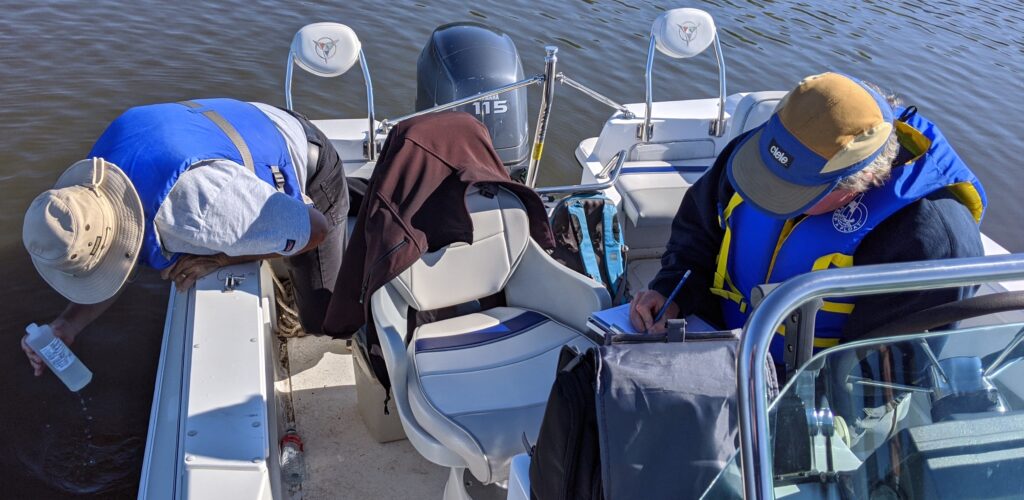 An excellent summary of the initial findings was presented by Eric Luiker in his webinar entitled "Understanding Lake Water Quality: First Steps for Grand Lake, New Brunswick". Eric is a member of our Association and is an experienced aquatic ecologist. Eric kindly led our Association's volunteer water quality observation program during the summer of 2020.
With the help of the Nashwaak Watershed Association, we have prepared a 2020 field season "Water Quality Report" that summarizes the water quality in the Grand Lake area based on data from the six sites.
2021 field season